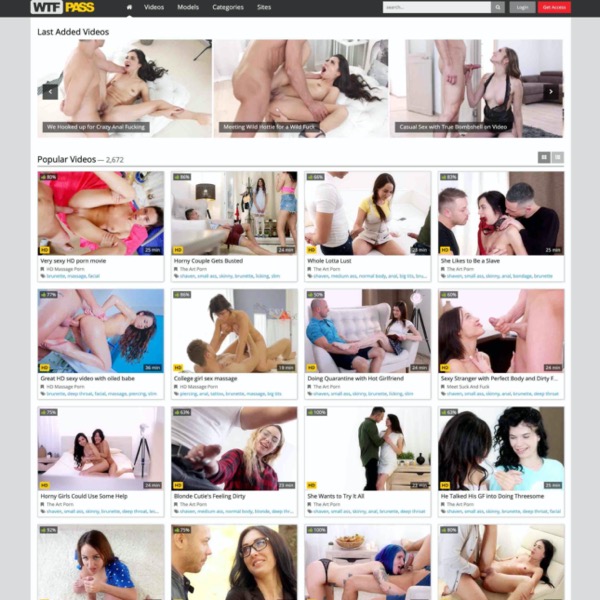 Do you like orgies and group sex whether in public or in private? What about yummy creampies and sexy footjobs? What about other stuff? Huh? Do you like other stuff too?
WTF Pass has the creampies, footjobs, public and private sex, and it also has other stuff. Tons and tons of other stuff.
There are thousands of videos at WTF Pass and they cover almost everything except for the sickest of the sick. Its if is at least halfway normal to enjoy, you can enjoy it on WTF Pass.
Do you like panda sex? Well, as long as you don't need it to be a real panda, you can get your rocks of to people dressed up as pandas and getting banged. There are multiple sites in the WTFPass network, each one is worth checking out.
Visit: WTFpass